Oh Geez, EVERYWHERE!
But seriously there's just a few places I would love to travel:
London, England
Alaska
Philadelphia, Pennsylvania
Kauai, Hawaii (already been but REALLY want to go back!)
Paris, France
Christchurch, New Zealand
Brazil
Salzburg, Austria
Cairo, Egypt
Tokyo, Japan
Orlando, Florida (I'm always up for a DisneyWorld trip)
Athens, Greece
Amsterdam, The Netherlands
Sydney, Australia
Morocco
San Marino, Italy (All of Italy for that matter!)
The Atlantis, Nassua Bahamas
Fredrikstad, Norway
Las Vegas, Nevada
Edinburgh, Scotland
That's like 10% of the places I want to go :)
This was a fun trip around the world! Now I am all ready for a vacation. Where do you want to go?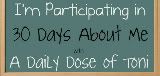 au revoir, adieu, ciao, till next time...